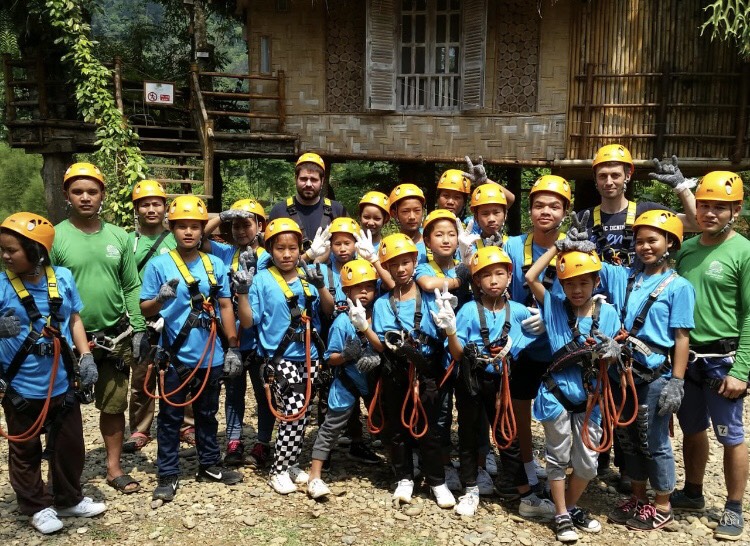 A vibrating sharing day
On this Saturday, we welcomed a group of 80 mute and deaf children, for a marvellous day, full of emotions! Arriving from The School for Disabled Children , escorted by Julie, Emilie and other dedicated people, the Nahm Dong Park team and our 3 French volunteers has took this small group in charge to have fun with multiples animations.
This day has allowed these children to experiment playful and sporty activities: with the Senses Garden, our ziplines, but also with a chill moment playing on our natural waterfalls, they enjoyed a smiley, funny and enthusiast day.
Thanks for sharing these moments with us, it has been a day full of pleasure, witnessing a whole lot of happiness.