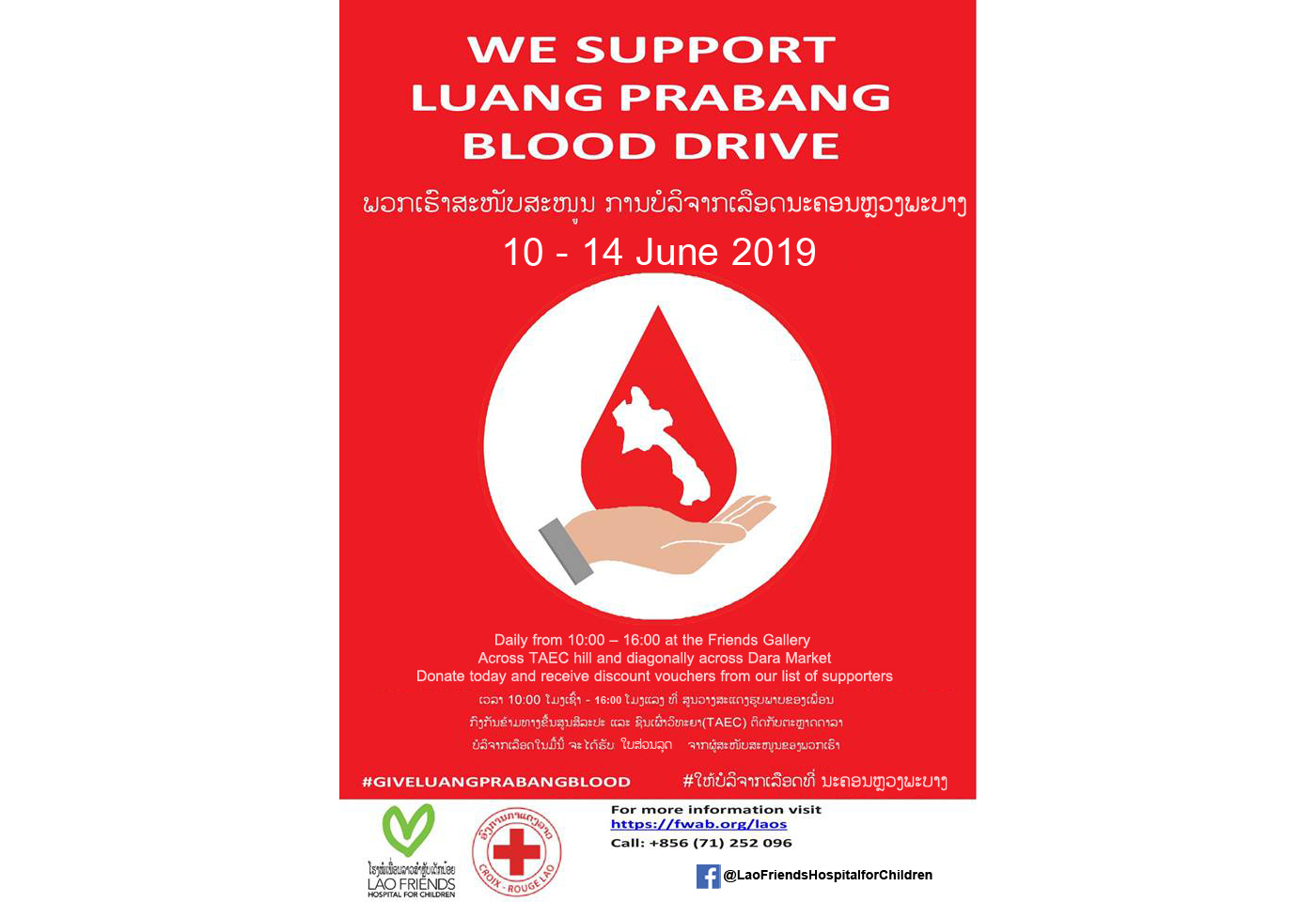 Support to Luang Prabang blood drive.
From 10 to 14 of June is the Luang Prabang blood drive at the Lao Friend's Hospital for Children.
With more than 130 children suffering from severe thalassaemia, the children's hospital needs regular blood donation. In a country where blood donation is unusual and widely misunderstood, the blood drive is meant to bring awareness and encourage locals to give blood.
Nahm Dong Park support the blood drive by encouraging the community to give blood and offered multi activity passes for the blood drive raffle.