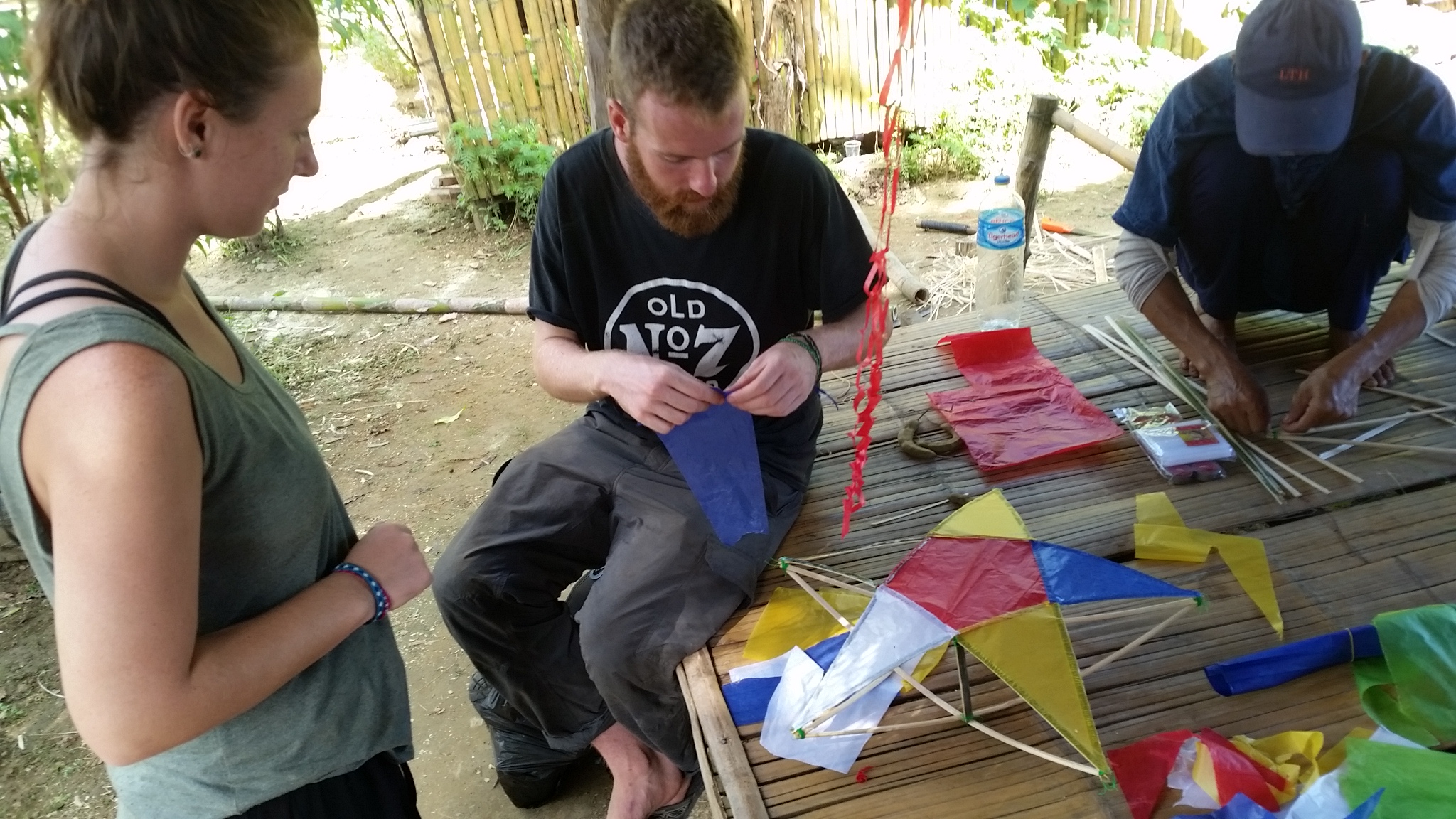 Light festival.
Boun heua fai, the light festival is certainly the most attractive and impressive festival in Luang Prabang. For this period, all temples are decorated with hundreds of colorful candles, garlands and paper stars. Each temple and village in town also create a giant illuminated paper boat, and each families make a "kratong", a lantern from banana trunk and leaves, decorated with flowers and candles. The parade, where boats and lanterns are brought to the mekong river is the highlight of the event.
The workshop is available without reservation for 15$ and can be included in the multi activities passes.
(multi pass: 2 activities, 20$ or full pass: 3 activities, 30$).