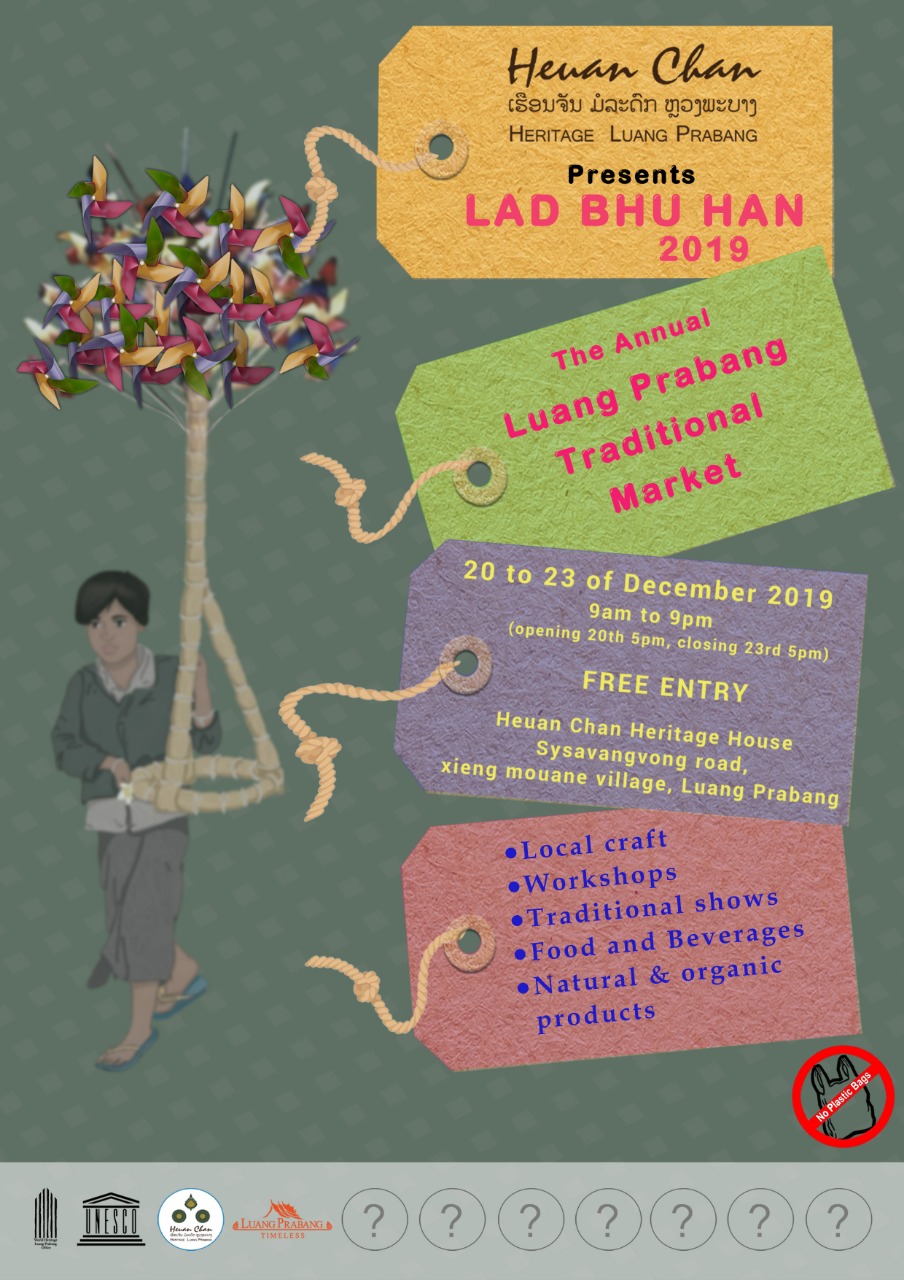 We'll be at Lad Bhu Han 2019
Nahm Dong will be at Lad Bhu Han from 20th to 23rd of December at heuan chan heritage house.
The annual Luang Prabang traditional market celebrates local handicraft, culture amd traditions. For the first time the event will be plastic free to raise awarness to single use plastic waste.
It will include shows, traditional music and dance, worshops but also draw contest and activities for kids. Students will display traditional costure made of recycled products.